​What's ​happening right now...
​ A month ago the
Missouri Arts Council
honored me by inviting me to let them feature one of my works as their signature image on their annual poster​.
All those close to me know how I love my garden--especially during it's annual iris bloom. Each year when I go outside to draw and paint I am grateful for my life and the beauty and natural miracles that surround me.
Friends in the Garden
, pastel on paper, 24"x18"
(Many thanks and photo credit to Christian Cutler, UCMO Gallery Director.)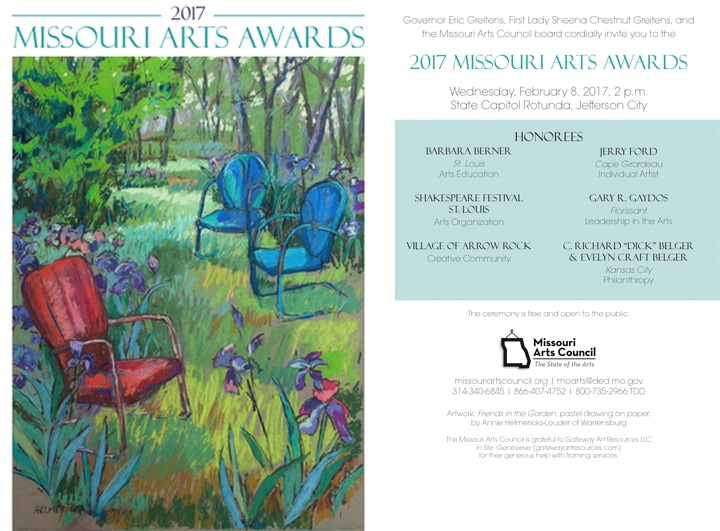 On-going: paintings, drawings, mixed media, art textiles....
​
Just a bit more to look at:
"ANIMAL INSTINCTS", Solo Exhibition, Annie Helmericks-Louder:
Texas Quilt Museum
www.weeblycloud.com/editor/main.php
June 30-September 25, 2016
​
"DOUBLE VISION: JOHN LOUDER and ANNIE HELMERICKS-LOUDER"
,
Albrecht Kemper Museum of Art
, St. Joesph, MO,
http://albrecht-kemper.org/event/john-louder-with-annie-helmericks-louder/
,
Sept 18,2015-Nov 7, 2015,
​
Recent article on Annie
by the
Missouri Arts Council
(scroll down on linked page)
​
​Look for a feature article on Annie in University of Central Missouri Magazine http://issuu.com/ucentralmo/docs/ucmmagazine_fall2014fullmagpages/1